At Infinity Agent, we will formulate our approach to SDGs toward the realization of a sustainable society, and aim for corporate management in which all employees, including management, understand and promote the approach to SDGs.
We will contribute to the realization of a sustainable society by deepening our understanding of SDGs by uniting management and employees.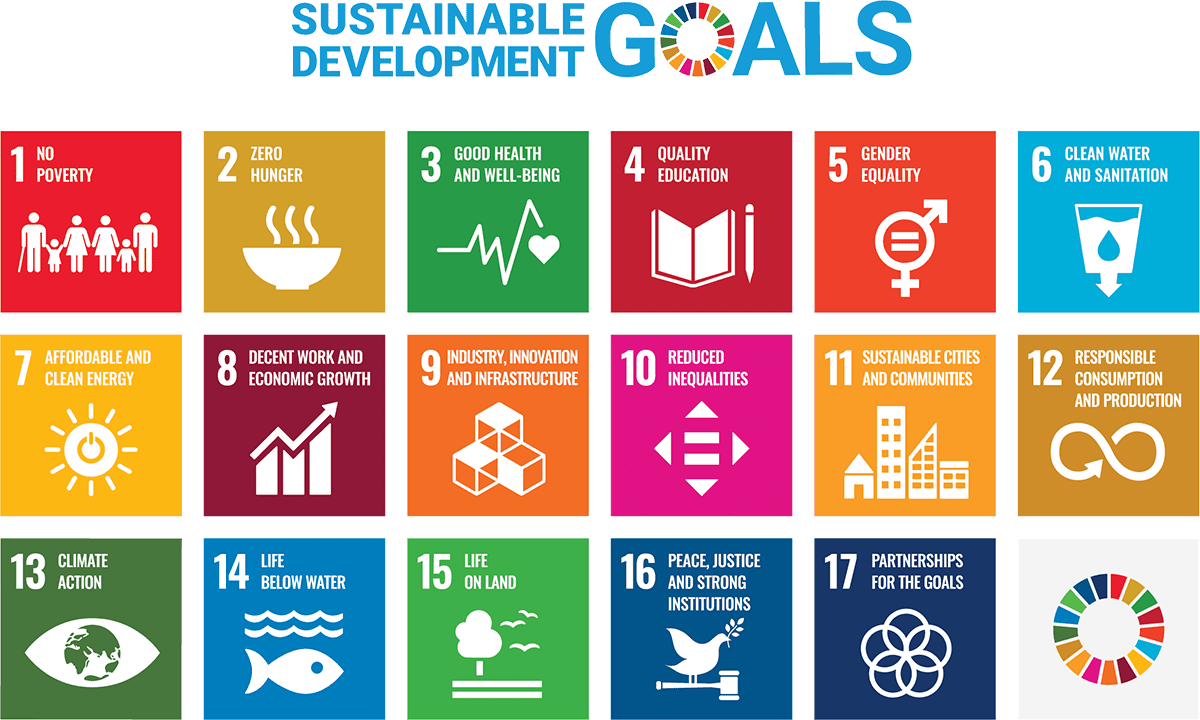 Infinity Agent SDGs Declaration
Infinity Agent grows by constantly taking on challenges under the vision of "a company that continues to take on new challenges without fear of change and provides value to society and impresses people", and the magnitude of that growth is customer satisfaction. I believe that it will improve and further contribute to society.
Going forward, we will continue to create sustainable value for society by continuing to take on challenges beyond the framework of business.
OUR ACTIONS --Efforts through business activities
① Consideration for global environmental resources

Although Japan is the fourth largest energy consumer in the world, its energy self-sufficiency rate is only 9.6%. In Japan, fossil energy such as oil, coal, and natural gas is the main source, and the generation of carbon dioxide when producing fossil energy is a factor of global warming and climate change.
We will contribute to the spread of renewable energy such as solar panels and storage batteries handled in the remodeling tech business through our work.
In addition, it costs a lot of money to install solar panels and storage batteries. Through our FinTech business, we also support the reduction of introduction costs by refinancing mortgages.
We will continue to contribute to the further spread of renewable energy from the aspect of financing.

Specific measures

Renewable energy dissemination activities in the reform tech business
FinTech support by refinancing mortgages when introducing renewable energy

② Creating a rewarding workplace

Infinity Agent accepts diversity and has been focusing on hiring regardless of nationality, gender, and disability since its inception.
We strive to create an environment where everyone can play an active role, and we allow a variety of work styles such as shortened working hours and telework as flexible responses according to life stages such as childbirth and childcare.
In addition, we are actively providing learning such as regular study sessions by outside lecturers, qualification acquisition assistance, seminar participation fee assistance, book purchase allowance, etc., and we will strive for high quality human resources education. Infinity Agent, a venture company, has a PJT system (project system) that conducts company rule formulation,
recruitment activities, PR activities, etc. across departments apart from its own business scope in order to embody "creating a company". In recognition of this system, the Great Place To Work (R) Institute Japan (GPTW Japan) included us in the 2021 edition of the "Best Companies to Work For" ranking in Japan for the two consecutive terms.

Specific measures

Implement shorter working hours and telework as needed
Providing learning opportunities such as study sessions, qualification acquisition support, cost subsidies for external study sessions, and book purchase allowances.
Introduce a project system that embodies the process of interacting with other departments and creating a company through operations other than normal operations.

③ Social contribution through sports

As a sponsor company of soccer J League FC Tokyo, we are contributing to society through the development of clubs and soccer.
In addition, we have established an internal activity system for the company, and through club activities such as soccer and baseball, we are engaged in activities that lead to activation of communication between employees and promotion of physical and mental health.

Specific measures

FC Tokyo Club Sponsor
Promotion of club activities

④ Strengthening governance and compliance

Infinity Agent believes that improving management efficiency, management soundness, transparency and compliance will improve corporate value over the long term, for many stakeholders including shareholders. We believe that it will lead to the return of profits as well.
In order to improve the soundness, transparency, and compliance of management, we have positioned it as an important management issue to catch up with changes in the business environment in a timely manner and build an organizational structure that can respond promptly and flexibly, and enhance corporate governance.

Specific measures

Expansion of corporate division
Appointment of corporate auditors to comply with corporate governance from a third-party perspective

⑤ Efforts for donation activities

We have been promoting the collection of PET bottle caps since our founding and contributed to the spread of vaccines in developing countries. We are striving to utilize resources. In addition, we co-sponsored "Menya Noroshi," which operates a children's cafeteria, and provided "stable meals," "stable places to live," and "stable peace of mind" to children up to the sixth grade of elementary school.

Specific measures